Richmond Auctions
Richmond Auctions logged a new World Auction Record for the most expensive antique advertising sign - $1,552,500 - shattering previous record of $400,000
Widely viewed as the "Holy Grail" of advertising signs, this Musgo Gasoline sign was stumbled upon in an attic in Michigan, never before seen by the public.
Richmond Auctions set a new world record in the antique advertising sign category on August 27th, 2022. The sale of a double-sided porcelain Musgo Gasoline sign, measuring 48 inches, garnered a staggering $1.5 million, far exceeding the expected $100,000 to $750,000 range. This stunning result shattered the previous record of $400,000.
Musgo was a short-lived gasoline company based in Muskegon, Michigan during the mid-1920s, which is believed to have operated for less than six months. Unfortunately, most of the company's signs were later utilized as septic tank lids, leading to one side of the sign to deteriorate from exposure to septic fumes. This particular sign, which sold for a record-breaking price, was found in pristine condition, having never been used as a septic tank lid and is considered the best-known example of the legendary sign.
Jordan Richmond, founder and CEO of Richmond Auctions, stated, "We were elated to have the chance to sell this one-of-a-kind collectible. This Musgo Gasoline sign was discovered without any touchups, restoration, or enhancements, which is practically unheard of for a collectible of its kind. The final price of $1.5 million is a testament to the item's exceptional condition and rarity."
Description
Incredible 48″ Musgo Gasoline Michigan's Mile Maker Double Sided Porcelain Sign TAC 9.5 & 9.25. NOS! This is the best example ever seen and/or graded by The Authentication Company. This is a fresh to market, never before seen or offered up for sale example. We believe this to be the best known example of this Holy Grail sign, and do not believe there will ever be chance to own a better example. Both sides of this DSP (double sided porcelain) sign have superb color and gloss. The 9.5 side is free of blemishes throughout. The reverse has is a tiny bruise above the indian's head dress and a couple factory imperfections including a small pencil eraser sized rust area to the top left of "A" in Gasoline. This is a once in a lifetime opportunity to own the best known example of the best Gas/Oil sign in the market. Marked Veribrite Signs Chicago. The best that we have seen. Measures 47 7/8″. Rated 9.5 & 9.25 by The Authentication Company (TAC #041669).
Condition
9.5 & 9.25
Medium
Porcelain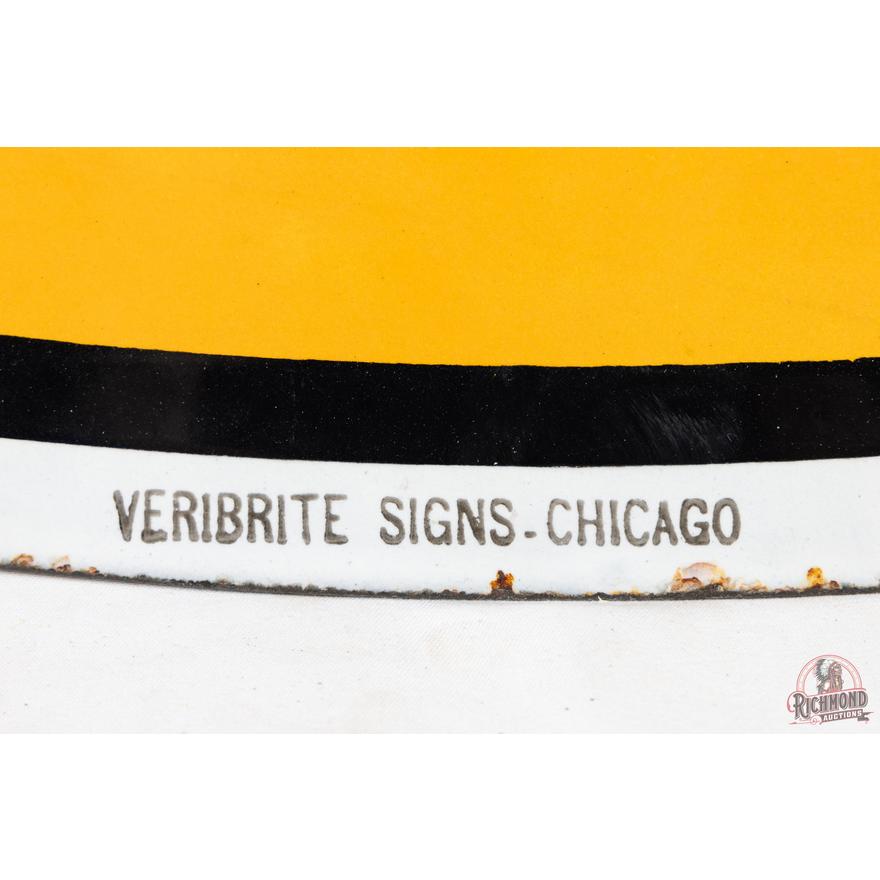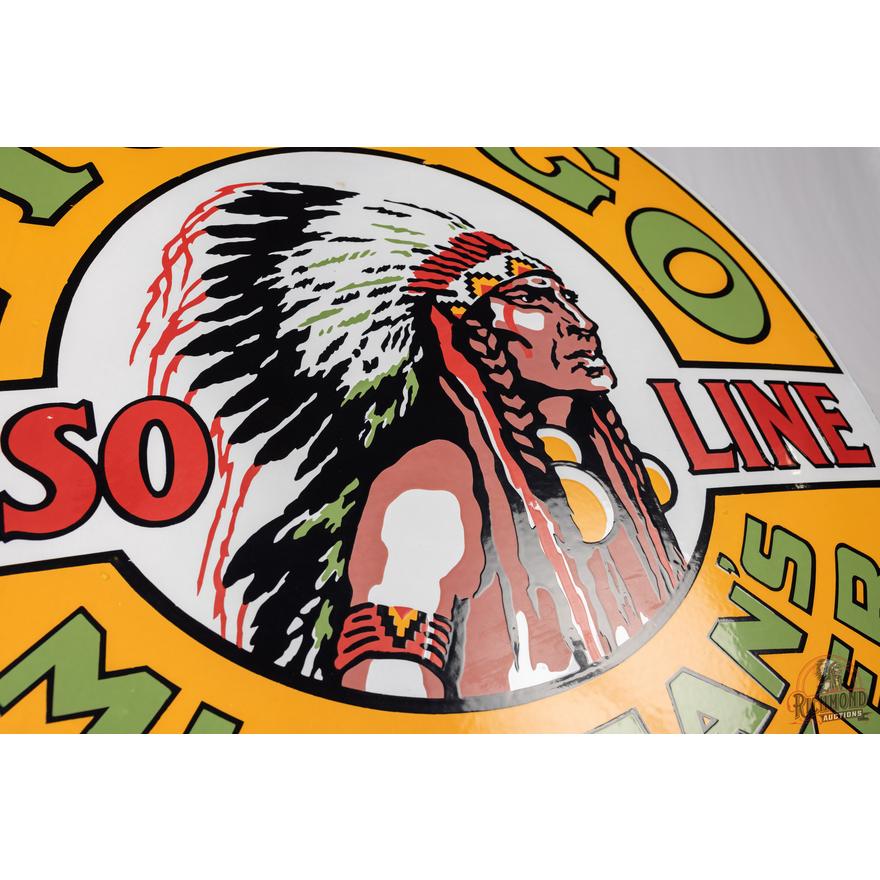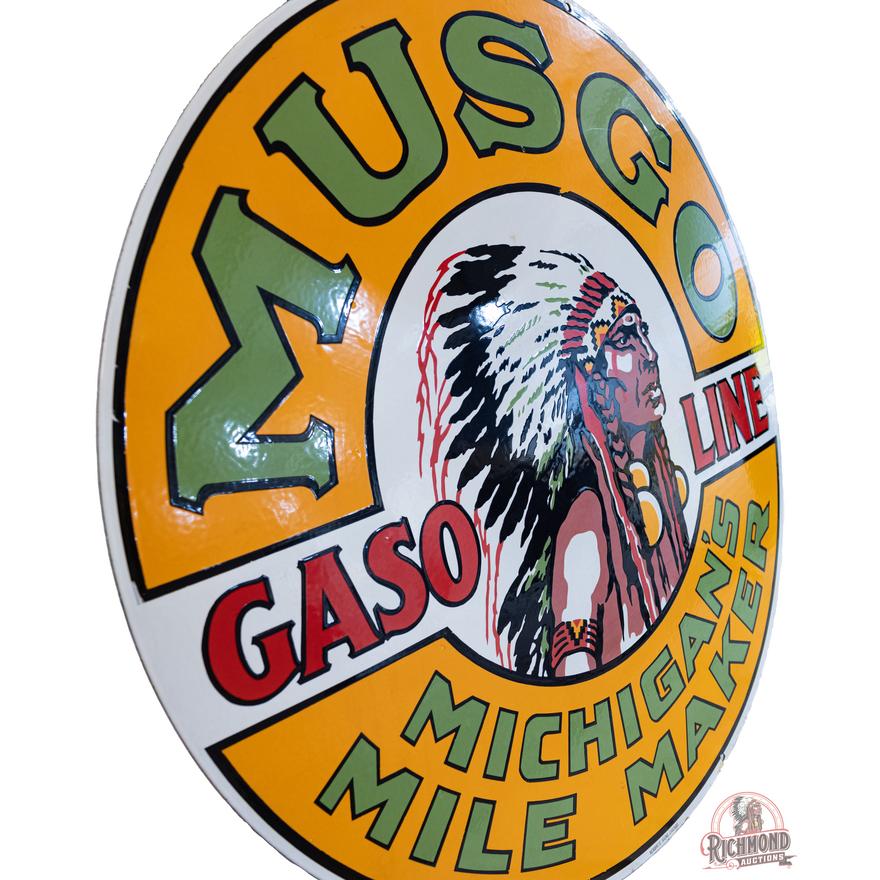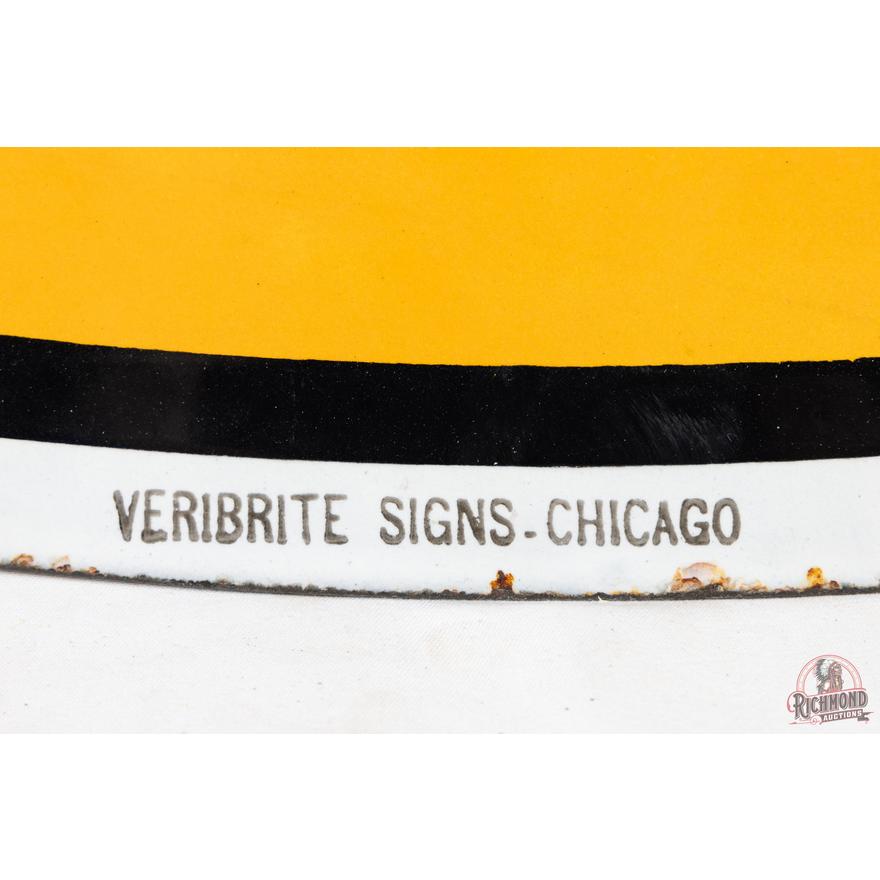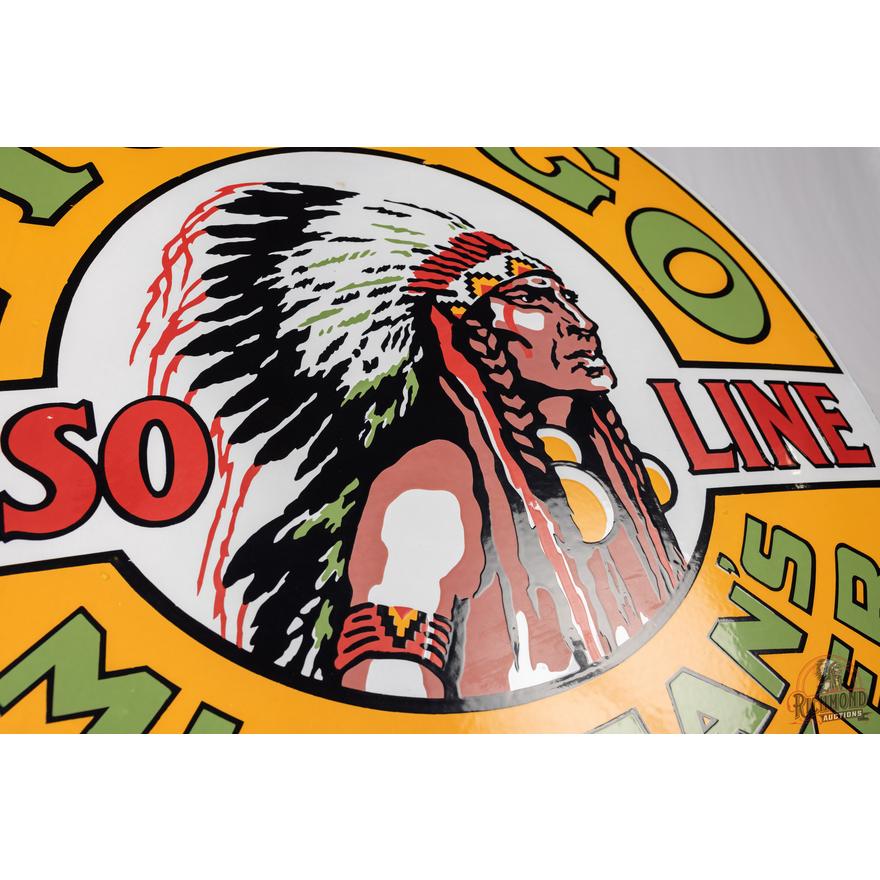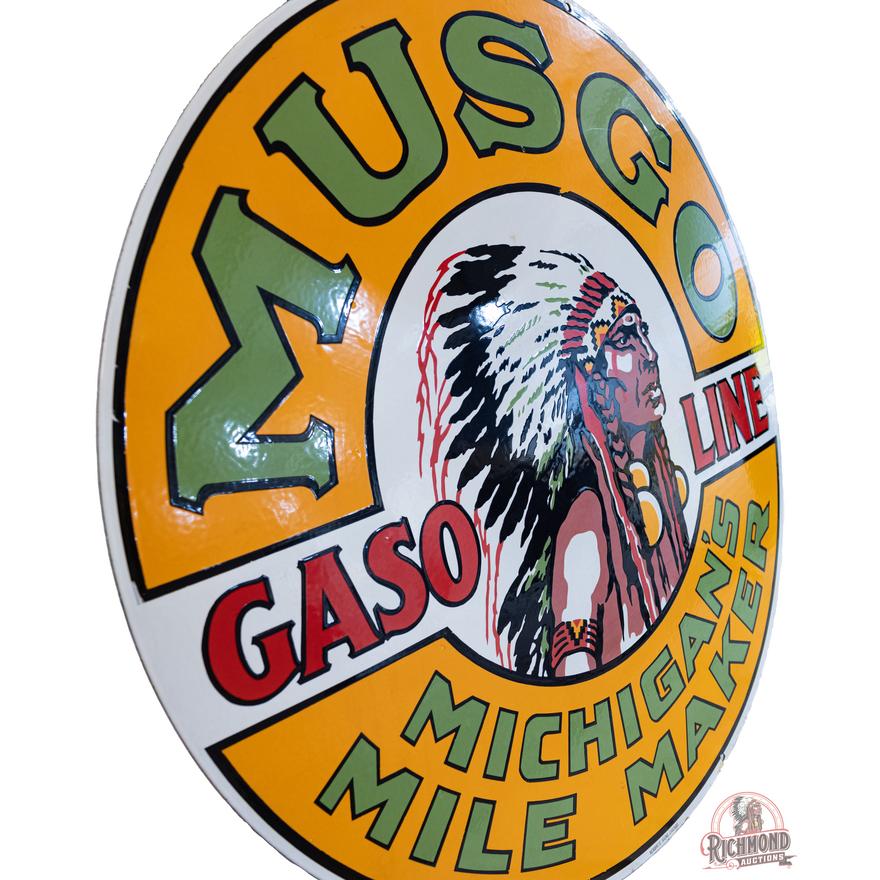 Upcoming Auction
September 15th-16th, 2023
RICHMOND AUCTIONS
Day 1 – Richmond Auctions Premier Two Day Advertising Sale

Day 2 – Richmond Auctions Premier Two Day Advertising Sale